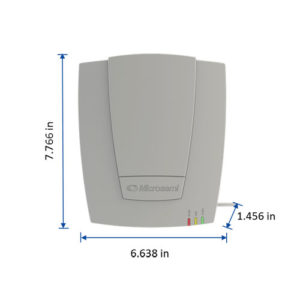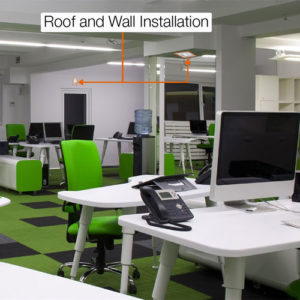 Indoor Universal IGM (IGM-1100i) v2
IEEE 1588 Integrated GNSS Grandmaster for Indoor Installations
Synchronizing indoor small cell operations typically requires a high accuracy timing receiver nearby and often a complicated GNSS antenna installation to support a relatively few number of small cells. Microsemi's revolutionary integrated GNSS grandmaster (IGM) solves this problem of delivering precise GNSS-based time indoors where GPS signals usually cannot be received. The IGM fully integrates a 1588 PTP grandmaster with a GNSS receiver and antenna in a small, fully contained package designed for easy installation on an interior wall or ceiling.
With its integrated GNSS antenna, Microsemi's IGM grandmaster significantly reduces the costs of purchase, installation and maintenance of external GNSS cable systems required for the typical GNSS timing receivers. In tall multi-floor buildings, running a GNSS antenna cable to the roof is either very expensive or altogether unfeasible as an option. The IGM offers a quick and a simple solution to bring highly accurate PTP grandmaster timing closer to indoor small cells. 
The IGM grandmaster family leverages the same software across the portfolio enabling mobile operators to facilitate densification with enhanced management options, more reliability through GPS backup, greater scalability with IPv6 and increased client support.
Integrated GNSS Grandmaster (IGM 1100i) Features