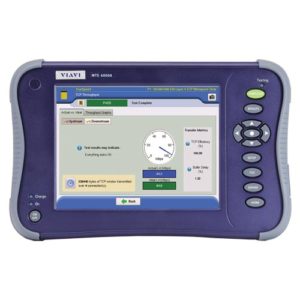 Next Generation Carrier Ethernet Test Solution
MTS-6000A is a compact and lightweight test platform designed for all phases of network lifecycle from the installation to the maintenance of fiber networks. Modular in design, the MTS-6000A offers an extensive portfolio of test functionality for multiple network layers.
A single Multi-Services Application module provides an integrated solution for Ethernet, SONET/SDH, and higher-layer tests. Optical Modules allow thorough testing of short-haul, long-haul, FTTx, CWDM, and high speed 40Gbps networks.
This product is StrataSync enabled
StrataSync is a hosted, cloud-based solution that provides asset, configuration, and test data management for Viavi instruments and ensures all instruments have the latest software and options installed.