&nbsp &nbsp Our Verticals
Test & Measurements
and Technology Solutions
We have tie up with world class manufacturer's of various industries marketing/selling their products in India. We are working as an distributor with world topmost companies like JDSU USA,FOD USA,3M USA,Fujikura Japan, Lifodas Europe, KOC and many others. We have our In-House R&D team and we ensure that customers must get the best quality products.
We are one of the leading supplier of complete range of T & M equipment's, Instruments, Cable Accessories ,FTTH- active & passive products, tools and accessories for Telecom, CATV, DATACOM, Networking, ISP, Operators, Contractors & Manufacturers.
The renowned manufacturer and exporter of the most reliable quality optical fiber cable accessories and fiber optics products. We provide all kinds of Patch Cords, Attenuators, Adapters, Splitters, Coupler, Connectors, Joint Closers, FMS, Patch Panels, Termination boxes, RACKs, FDMS, DDF. All types of RF Cable Assemblies, RF Patch cords, RF Cable and connectors, All type of Tools & Accessories, OFC Preparation Tools & kits also all types of Networking Products like CAT-6 patch cords, LIU, Jack Panels, etc. And all type of Fabrication items like Rack, ACDB box, DCDB Box, MCB Box, Panels, etc.
Operations and Maintenance
We are doing very well in O&M Management because of our effective involvement / major investments in 5 major element. These elements, Operations, Maintenance, Engineering, Training, and Administration, makes us different in Operation & Maintenance business.
We believe that operation and maintenance is essentially a time-based or equipment-based function, which we have categorized based on when it is performed. We have categorized entire O&M management in following four major practices.
Past and current maintenance practices in both the private and Government sectors would imply that maintenance is the actions associated with equipment repair after it is broken. Maintenance should be actions taken to prevent a device or component from failing or to repair normal equipment degradation experienced with the operation of the device to keep it in proper working order. But what makes us different from others? The additional steps that we take to strengthen our O&M practices,
We have incorporated Predictive Maintenance in our operations and management schedule, which is basically a Schedule maintenance activities when mechanical or operational conditions warrant and we repair or replace damaged equipment before obvious problems occur.
These additional maintenance practices were actually possible due to our fully equipped Repairing and Calibration Centre, which is a state of the art lab in India and which support us to enable Reliable Centered Maintenance also. We also utilize our Repairing and Calibration center under Reliable Centered Maintenance to enable the predictive/preventive maintenance techniques with root cause failure analysis to detect and pinpoint the precise problems, combined with advanced solution and repair techniques, including potential equipment redesign or modification to avoid or eliminate problems from occurring.
Repairing and Calibration
SAVITRI TELECOM provides a single window solution to our esteemed customers for calibration, repair, and services of their measuring equipment/instruments. We have a very well trained and experienced team for the repair of any instrument /equipment to precision and accuracy. We always ensure that the repair/replacements are carried out in the shortest possible time frame. We also provide the solutions to all sorts of customer's problem related to T & M equipment/instruments. Our company has well-equipped ISO: 9001-2015 certified service center with multiple work-stations and test benches with latest facilities. Our fast turnaround and qualitative service set us ahead with our contenders.
Fastest Repair
Detailed testing of repaired product for optimum performance / results.
Preventive maintenance offered aimed at reducing major failure.
Annual & regular maintenance contract offered for trouble free working.
Free service weeks conducted for esteemed industry partners.
We strongly believe to work as an integrated project-based organization and it is the only key to complete all our project deliveries with values and commitments for all our diversified projects. We are doing diversified project management like Civil Projects for Bhabha Atomic Research Centre, OFC Roll out for India Army and private telecom operators. We are also contributing to Metro Rail establishment. Our concept of catering to all project requirements is the creation of temporary systems for the performance of project tasks or activities. We include matrix organizations, projected organizations and other forms of organizations that privilege a project approach for conducting their activities.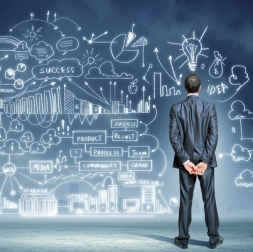 Though we have a revolutionary mindset for our project management but the focus on complying with the safety, health, and environmental aspects of all the project is never compromised. Our successful footprints are spread all across India with the help of our Regional Pillar Offices at following major Cities.
New Delhi
Kolkata
Mumbai
Bangalore
Hyderabad
All above location are fully equipped with the project managers with more strategic focus under the guidance of organizational managers for better strategy, delivery and result with mitigated success.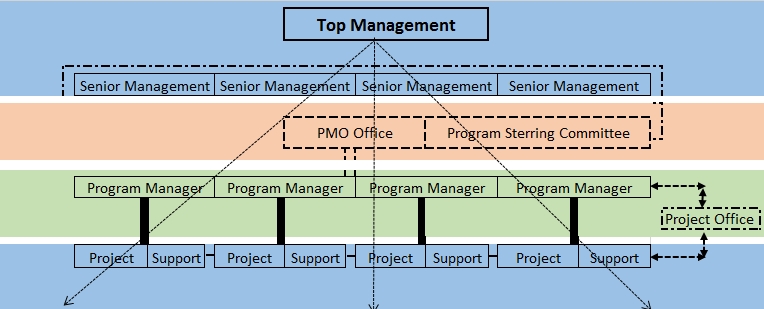 We are working on following projects:
GPON
Installation & Commissioning of FTTH Network
OFC Network Installation
CCTV/Security/Surveillance Network Implementation
System Integration/LAN/WAN/SWAN Installation
Wi-Fi/Wi-Max/Wireless Implementation
Trunkey Project Solution (Commmunication,IT,Electrical,Civil Etc.)
CATV Network Installation
Fiber Characterization CD/PMD
Network Integration, Testing & Certification
Power Cabling & Installation

Clock Synchronization of Networks
AC/DC Regulated Power Supplies of Telecom Equipment's
Network Equipment Integration & Testing
VPN Design & Deployment
IBS/Broadband Installation
Video Conferencing
IPTV Implementation & Solutions
Voice-over IP Solutions
Network Security
SDH/DWDM Solutions
POI Testing & Installation
OPGW Installation & Testing
Leasing of Telecom Product
We also provide leasing services of various T & M instrument & equipment exclusively to enable our customers to reap the benefits of complete telecom solutions at competitive rates.
We have all necessary licenses for infrastructure creations like building OFC networks, FTTH network, IBS, CCTV, Surveillance & Tower Infrastructure to provide a reliable telecom infrastructure to the service providers.